From 1998
A 30 year reunion was held on Saturday, 24th October 1998 for those who were at Essex University during the Academic Years 1967/8 and 1968/9, and who considered it to have been a positive experience worth celebrating. Over 120 people came and shared a wonderful, memorable evening. Friendships were renewed.
Below are the resources and links which we accumulated at the time.
---
Further details are available from Julian Harber, Foster Clough, Mytholmroyd, Hebden Bridge, West York, HX7 5QZ or by emailing Chris Ratcliffe
---
Web pages: Pennine Pens Web Design
Last update - Saturday, 21 June 2014
A Very Essex Protest - 15 minute Radio 4 programme: "In 1968, a series of guest lectures led to vocal and violent protests in the newly established University of Essex. Enoch Powell's visit lit the touch paper, but it was the visit of Dr Inch, a scientist at Porton Down specialising in chemical weapons, which led to a full scale riot, arrests, expulsions and an occupation of the university by students and staff." 28 April 2016
Poster Workshop
The Poster Workshop 1968 - 1971. Inspired by the Atelier Populaire in the Ecole des Beaux Arts, Paris, May 1968.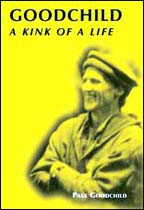 Fifty snapshots of the 50s, 60s and 70s including May 1968 Essex and Paris