Essex May 68 Photos
If anyone has photos which capture the spirit of the time, please email them. The photos below can be enlarged by clicking on them.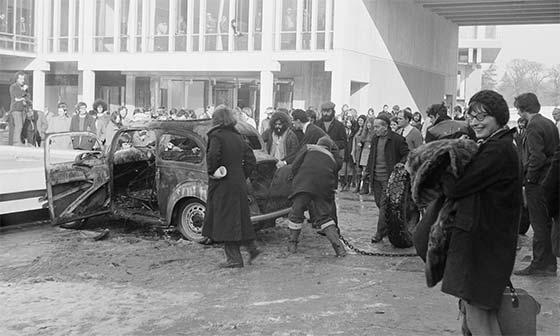 Revolutionary Festival, Feb 1969 - Photo: Mick Tesseras. Click to enlarge
See Guardian article from May 2017
More of Mick Tesseras's photos of the Revolutionary Festival can be found here on Mick Quigley's website - along with other photos from back then, and of the 50th anniversary of the University in 2014.
And Paris, May 1968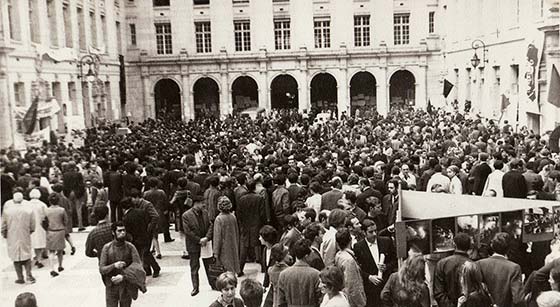 Mai 1968 - Sorbonne. Photo: Paul Goodchild. Click to enlarge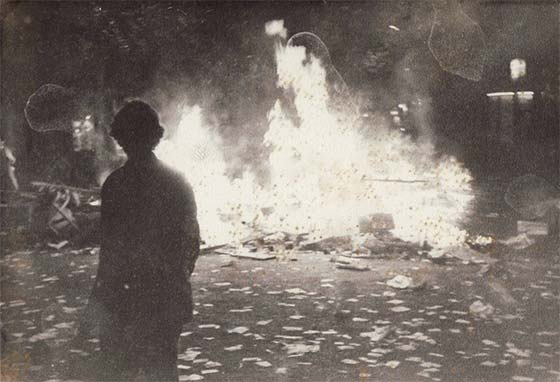 Mai 1968 - Paris. Photo: Paul Goodchild.
See also: May 1968 - hitchhiking from Essex to Paris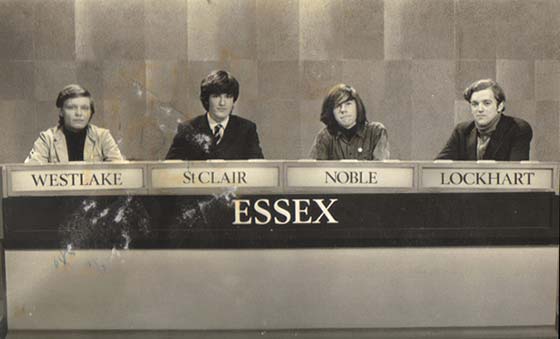 The Essex team of 1969 made their debut in the competition with no great expectations of progressing very far. In the event they narrowly lost in the final.